It's a dream for many to own their personal yacht and wander the endless ocean to explore untouched islands through the seas. 4Yacht provide many luxurious yachts for sale, for every kind of sailing experience they can provide with the best in class. There are hundreds of yachts owned by rich businessman and celebrities. The experience of sailing in a luxurious yacht with the sea breeze passing through is just to die for.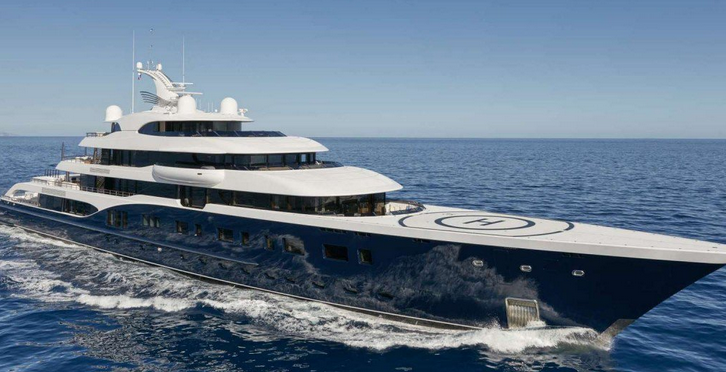 The 198.65ft Custom motor yacht 'Sanoo' was built by Fead ship in the Netherlands at their De Kaagshipyard, she was delivered to her owner in 1979 and last refitted in 2016. Sanoo have a total of 9 cabins which can easily accommodate 18 people for overnight. She is also capable of carrying up to 17 crew members on board to ensure a relaxed luxury yacht experience. Sanooyacht is equipped with a modern stabilization system which helps in proper cruise control to provide a smoother more enjoyable cruising experience. This luxury yacht is also fitted with 'at anchor stabilizers' which work at the anchor, increasing onboard comfort when they act is stationary, particularly in rough waters.
Sanoocan attain a top speed of 19 knots and can comfortably sail at a speed of 16 knots. With her 115,000 liters fuel tank, she has a maximum range of 3,940 nautical miles at 12 knots. Her water tanks store around 51,000 liters of freshwater. Sanoo Yacht Owner, 'Yacht Charter Fleet' is a free information service, if your yacht is available for charter. She is equipped with latest technologies and comfort systems to give you a rich sailing experience. All the rooms and interior galleries are fully air-conditioned and from big clean tidy rooms to recreational bar, it has got everything you need for a perfect trip.